Passing through the self-propelled underground parking lot, it is leading to the slope for going out from the back side of the building to a road. You can go out without getting wet on a rainy day.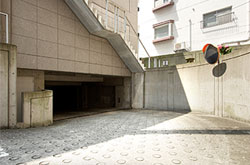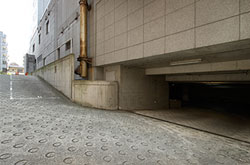 Turning right at the gate which is easy to get in and out even a large-size car or a foreign vehicle, you will see the slope leading to the building side.
The shutter and chain gate which can be opened and closed by the remote control operation from your car is adopted, and you can pass smoothly.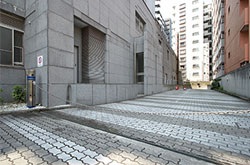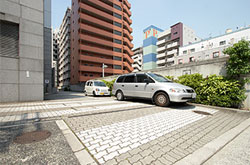 Passing through the chain gate, you can come out to the public road on the right-hand side of the building.
Enjoy your driving life